The Office of Youth Ministry wishes to minister to, with and for young people and guide them to an intimate and dynamic relationship with Jesus Christ. Our youth have been given a life-long challenge that includes full involvement in the life, mission and work of the Catholic Church.
Believing that the most effective ministry to youth occurs at the parish level, we assist parishes and the adults called to lead our youth by offering programs, events and outreach to build and maintain a strong youth presence.
Upcoming Youth Events and Information 2020. 
---
Middle School Fall Retreat with NET Ministries – October 24-25 – Lake Forest
Ranch, Macon, MS.  Net Ministries will lead our annual Middle School Fall Retreat for youth in grades 7th and 8th.  NET Ministries is a national retreat ministry organization.  NET deploys multiple teams of young adults each year to lead retreats all over the country.  We are thrilled to host NET in the Diocese of Jackson again this year and to have such a dynamic group of young people lead this retreat for our middle school youth.  Registration will open September 2020.
---
Diocesan SEARCH Retreat – Fall 2020- Camp Wesley Pines, Gallman, MS.  SEARCH is a unique retreat experience
designed for youth in grades 11th & 12th who have a strong desire to deepen their faith and relationship with Christ.  A retreat "for teens, led by teens" is an experience like none other; with a strong focus on vocations SEARCH engages youth in a special way and calls them to live out their Catholic faith in a bold, real, active and healthy way. Registration for this retreat will open Fall 2020. Visit our Search website for more details.
---
Diocese of Jackson Catholic Youth Conference (DCYC) – Winter 2021 –   DCYC is open to youth in grades 9-12.  The conference will feature keynote presentations and worship music from Catholic artists and speakers.  The conference will also feature interactive games, activities, small groups, breakout sessions, prayer, reconciliation and closing mass with Bishop Kopacz! Registration materials will be issued Fall 2020.  The cost of the conference will be approximately $100 per person plus lodging fees.  Please start your fundraising efforts now.    
---
Diocesan Confirmation Retreat – Winter 2021 –  This retreat is offered for those youth in grades 10th and 11th preparing for the Sacrament of Confirmation.  Registration will open late 2020.  Contact Fran Lavelle for more information Fran.Lavelle@jacksondiocese.org
---
Abbey Youth Festival – March 2021 – St. Joseph Abbey and Seminary College,
Covington, LA. Abbey Youth Fest will be back for Spring 2021.  The Abbey Youth Festival is an apostolic service of Saint Joseph Abbey and Seminary College. It is designed to provide young people with an opportunity to experience a day of prayer and faith formation with an exposure to the Benedictine tradition. Its focus is evangelization and vocational discernment by means of Liturgy, prayer, worship, music and education appropriate for Catholic young people grades 8 and up! For more information visit www.abbeyyouthfest.com.  The Diocese of Jackson will sponsor charter bus transportation to and from the event. Contact Abbey Schuhmann about diocesan bus transportation.
---
Opportunities and Information for Youth Ministers and Leaders  2020
Diocese of Jackson Pastoral Ministries Retreat/Workshop –  Canceled for 2020  SAVE THE DATE  for May 31-June 3, 2021 – Lake Tiak-O'Khata, Louisville, MS. Open to any adult who works with children, youth or adults in pastoral ministry, youth ministry, religious education or adult faith formation. There will be a one-night retreat option, 4-day retreat, 4-day workshop or workshop/retreat combination.  Registration will open Spring 2021.  Contact Fran Lavelle for more details – Fran.Lavelle@jacksondiocese.org.
---
Fall Faith Formation Day 2020 – August 22, 2020 – Location TBD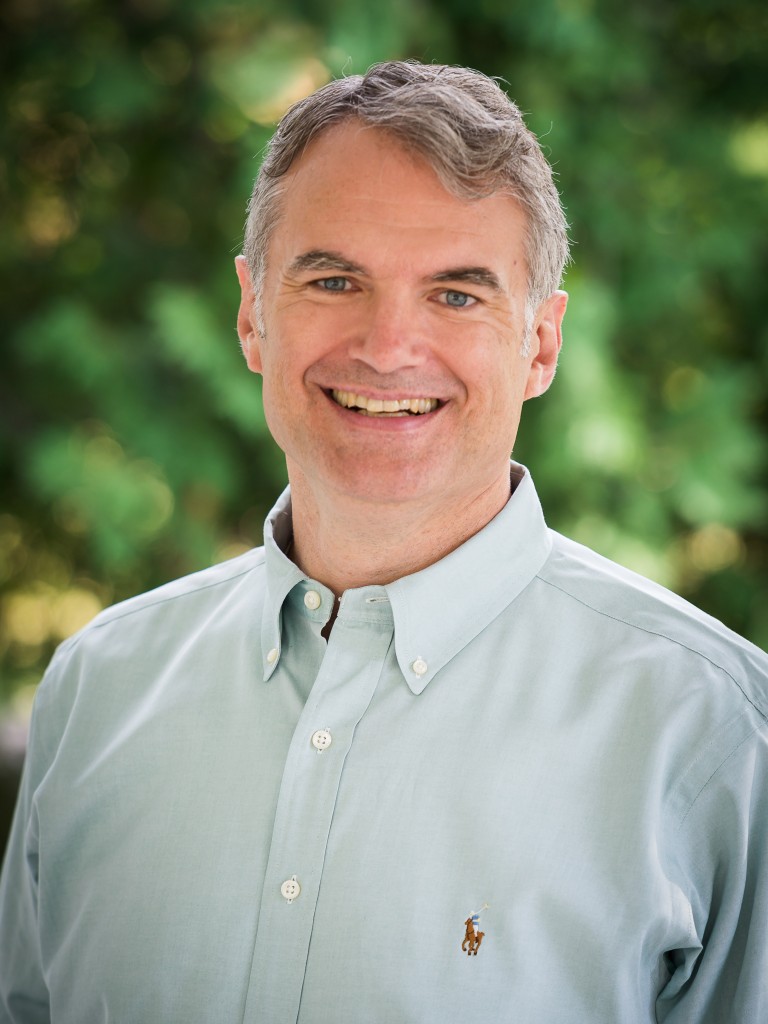 Our Keynote speaker will be Dr. Tim Hogan. Tim is the co-author of How to Find the Help You Need, a guide to psychotherapy and spiritual direction.  He teaches at Sacred Heart Major Seminary, and works in private practice in Plymouth, MI. He has consulted and taught workshops for the Archdiocese of Detroit and contributed to the RCL Benziger Family Life series. Mark your calendars now because you don't want to miss out on this special day!
---
Gulf Coast Faith Formation Conference – January 2021 – New Orleans, LA. – The Gulf Coast Faith Formation Conference offers those involved in catechesis and evangelization in the Catholic Church an opportunity to enhance their ministries and to deepen their commitment to Jesus Christ through:
 Personal and professional development sessions with leaders in evangelization and catechetical ministry
 Liturgical celebrations and a variety of prayer experiences
Formal and informal networking opportunities
 Thought-provoking and inspirational presentations
Registration will open Fall 2020.  Visit the conference site for detailed information regarding registration, lodging, and speaker info.
---
Letters to a Bishop:  The Journey to Confirmation – Fran Lavelle, Director for the Department of Faith Formation has been working on developing a Confirmation Preparation Program for the Diocese that includes the curriculum from the Catec
hist Companion.  This Confirmation program includes nine sessions that can be adapted to suit the individual needs of your parish.  The title of the program is, "Letters to a Bishop: The Journey to Confirmation."   Use of this program is not mandatory.  It has been developed and is being provided to assist those parishes who want to use it. If you chose to use it, we would like to get your feedback at the end of the academic year.  This is a flexible program that can be adjusted and modified to best meet the needs of our parishes. To request a PDF version of the program please contact Fran Lavelle – Fran.Lavelle@jacksondiocese.org
---
Scouting – Refer questions and applications for scouting awards and medals to Abbey Schuhmann in the Office of Youth Ministry.
Boy Scouts – National Catholic Committee on Scouting  
Girl Scouts – National Catholic Committee for GS and CF USA   
---
Permission Forms and Trip Information

 
Diocesan Youth Indemnity/Permission Forms – 2020-2021
Diocesan Youth Indemnity/Permission Forms in Spanish –  Permiso en espanol – Diocesis de Jackson  
Form A – Parent/Guardian Continuing Consent Form and Liability Waiver
Form A only needs to be filled out one time and is considered valid until the participant graduates from high school.  Ideally, this form is filled out upon entrance into 6th or 7th grade (depending on what grade your parish starts youth activities). This Form is required for any youth activity that occurs on or off your campus.  Every youth participant (guests included) should have Form A on file at the parish.  A copy of Form A should always travel with you anytime you are off-campus for an event; the original should always stay on file at the parish.
Form B – Annual Update 
Form B is an annual update that follows Form A (for youth) and Form C (for adults).  After initial completion of Forms A and C only Form B needs to be completed.   If Form A is filled out this year, Form B will not be filled out until the following year and then only Form B until graduation.
Form E – Specific Event Request, Consent and Release
Consider Form E your "field trip permission form."  Form E is required for all youth who participate in any off-campus activities (whether it is a one hour activity or a week long activity); Form E is required for all youth participants (guests included).  Form E will need to be filled out for each individual off-campus activity or event that is planned.
A copy of Form A should be carried with you to any off-campus activity and the original should remain on file at the parish.  Form E should also travel with you for that specified event.
Form C – Adult Youth Ministry Leader/Chaperone Medical Release and Liability Form
Form C is the adult equivalent to Form A.  All adults who lead or help with youth ministry programs should have Form C on file at the parish – this is a separate document from the Protection of Children training.  Form C should be filled out by full-time staff, part-time staff and parent/adult volunteers who help with youth programming.  Form C is valid for 6 years.  Upon completion of Form C; adult leaders will only need to complete Form B, the annual update.  A copy of Form C should travel with you anytime you are off-campus for an event; the original should always stay on file at the parish.  Form C and Form A function the same.
MVR (Motor Vehicle Record) Report
Any adult who drives youth for events should complete an MVR Report from the Department of Public Safety before they drive for an event.  Your Protection of Children Site Administrator will file this form at most parishes.  This form is only necessary for adults who will be driving youth and it costs $11 to run the report.  It is good for 3 years.  Your Protection of Children site administrator needs to document the eApps database with the date of the MVR.  The original MVR document should be retained at the parish office and attached to the original copy of the applicant's POC application. MVR online report. 
Protection of Children for Adults working with Youth
Any adult who works with youth needs to be trained in the Protection of Children Safe Environment program.  After undergoing initial training, all adults will need to read the VIRTUS monthly bulletins to remain compliant in working with children/youth.  For questions regarding the Protection of Children training, VIRTUS or Safe Environment questions – please contact Vickie Carollo in the Protection of Children Office – 601-969-1880.
Incident Reporting Form for Accidents/Injuries  
This form should be filled out completely as soon as possible after any accident/injury occurs.  It is best to complete this form while all the details, including conditions and witnesses are still fresh in your mind.  Keep this form on file at the parish.  Please also send a copy of the form to the Department of Faith Formation. Click here for Incident Reporting Form.  Click here for form in Spanish – Diocesis de Jackson – Reporte de accidentes o lesiones Formato 
Travel Guidelines for Youth Trips  – (click here for the document; travel guidelines begin on page 46) 
Lay Suitability Form  
This form should be used when bringing in a speaker, musician, or other type of talent to exercise lay public ministry at a parish or school sponsored event.  This is in regard to a paid person or volunteer.  Lay Suitability Form  
Youth Ministry Resources 
National Federation for Catholic Youth Ministry
Center for Ministry Development
Questions Contact: Abbey Schuhmann, Coordinator, Office of Youth Ministry 601-949-6934 or abbey.schuhmann@jacksondiocese.org